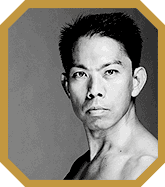 Jojo Sayson's rise to motivational speaking started from humble beginnings. As far back as he can remember in his childhood, even with lack of vocabulary, he has always wondered about spiritual origins and destinations. There was awareness of the living self in what Descartes describes as "cogito ergo sum", meaning "I think, therefore, I am". His life story is just like anyone else's replete with trials, tribulations, failures, successes, joy, and sadness. The difference perhaps is his hunger to learn and improve upon himself from past mistakes as well as from the moral lessons learned. Born in Manila, in the island of Luzon, Republic of the Philippines, Jojo was raised in a Roman Catholic family. He left everything he had ever known and lost sight of his own shores by immigrating to the United States where his quest for knowledge got him to think outside the box with simultaneous introspection. Imagination, he found, gave him wings for his adventurous spirit but with humble surrender that he is servant to pure intellect and love he calls…God. His response to life is fellowship and motivation to cultivate the human potential to grow beyond the ordinary and to live life by becoming the human catalyst. Let the power of belief ignite you...
---
Human Factors in Motivation
Seminar Series
Sayson Institute of Human Exploration
(Jade Pacifica Enterprises)
By Jojo Sayson
International Motivational Speaker
President/Founder
Who should attend?
Anyone who desires maximum quality of life.
Individuals with minor depression but willing to make a lifestyle change.
The elderly & those afflicted with physical disabilities, disease processes, or terminal illness.
People with marital difficulties or are grieving.
Corporate employees & supervisors.
The business entrepreneur.
Pageant competitors & beauty queens.
Military, police, fire, & any service oriented personnel.
Athletes & competition-driven individuals.
Clergymen & pastors.
Academic students.
Sample interactive seminar objectives
Understanding the mind, a most powerful tool, its motivation & emotions, and paradigms of situations.
The 2 types of motivation: success driven, or avoidance of bad consequences, which one? What do your dreams mean to you?
Components of a success: Steps in how to achieve your goals.
Gaining leverage for motivation.
Gratitude, generosity, and purpose in life.
Definition of emotions in motivation and how it is integrated between the brain and the body through poor posture habits and what to do to correct them.
Personal evaluation and awareness on negative questions we often ask ourselves and how it triggers depression. How to ask the right personal questions for motivation.
Defining "neuro-association" and its conditioning of our minds to cause a cycle of depressing feelings leading to stress.
Understanding negative "rituals" and what we can do to create positive ones.
How to increase energy levels through breathing and the application of good posture, personal questions, and created rituals.
Brief introduction on how to interact with people using Neurolinguistic Programming (NLP)
Learning Styles and how to effectively communicate by identifying these.
The scriptural origins of the Law of Attraction and the power of Positive Thinking.
How to destroy bad memories.
The power of words by renaming yourself with an empowering title.
Taking care of your body for health and beauty by balancing the triad of: biomechanical energy with exercise, nutritional energy, and appropriate restitution/recovery.